Bonded Warehousing Solutions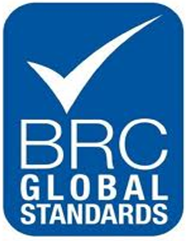 Malcolm Logistics is amongst the largest third-party operators of Bonded Warehousing in the UK, with six Customs compliant bonded facilities within our warehouse portfolio.
This provides in excess of 1.2million square feet of modern Bonded Warehousing, supported by our ongoing investment in HMRC approved IT systems, which alongside our commitment to gaining BRC accreditation across all UK locations by May 2017, shows our commitment to customers that we can consistently be trusted with their products and their customer reputations.
We offer block, stow and rack solutions together with other value-added services, such as copack and re-work at each site. Three of our warehouses have direct rail links providing speedy links within the UK and Europe.
Key features include:
Rail-side Warehousing

Grangemouth
Linwood
DIRFT

Shared user facilities
6 Customs compliant Bonded facilities
Racked and block stack capabilities
Cross docking
Case picking
Cask storage
Re-work
AEO
C-TPAT
BRC Accredited Warehouses at 5 Locations nationwide.