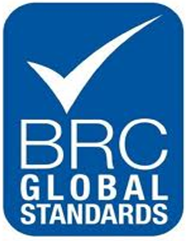 Our core competence is in implementing effective supply chain solutions, to meet the needs of our customers. We can provide a standard service or a completely bespoke application for larger or more complex requirements.
Malcolm Logistics provides integrated warehousing and transportation services that can be scaled and customised to each customer's needs, based on the demands and delivery service requirements for their products and materials. Our solutions are designed to reduce and automate every step of the process, helping us streamline our customers' logistics operations.
Our Warehouse Management System (WMS) and Traffic Management System (TMS) help provide end-to-end control and visibility of all products in the supply chain. These systems fully integrate with all major manufacturing, MRP and ERP platforms, including SAP.
We also utilise in-house supply chain integration tools to develop links with customer systems enabling collaboration within the supply chain. This affords substantial benefits to customers in terms of lower warehousing, handling and haulage costs.
Several of our customers have placed their entire supply chain operation in our hands. Our expertise delivers a quality service, faster cycle times and leaner costs so customers are free to concentrate on their core business activities.
We currently provide outsourcing services to a range of world-class customers in the glassware, papermaking, packaging, bottling and chemical industries.
BRC accreditation across 5 sites and our commitment to gaining this accreditation across all UK locations by May 2017 allows our customers to have complete confidence in our ability to uphold supply chain integrity.
Outsourcing options include:
Inbound & Outbound Freight Management
Management of Onsite & Offsite Warehouses
Inventory Control
Bar Coding
'Pick & Pack' Operations
Integration with Supply Chain Systems
Management of Customer Stock and Quantities