Three out of three for Malcolm Logistics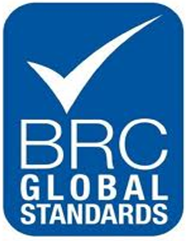 Malcolm Logistics, a division of The Malcolm Group, was recently awarded the highly desired British Retail Consortium (BRC) Accreditation for the Storage and Distribution of ambient foods, consumer products and packaging materials, alongside the value added services within Contract Packing for its Newhouse Depot, Malcolm Logistics Head Office.
Internationally recognised, BRC accreditation is viewed as the 'global standard' for storage and distribution. The rigorous assessment of operational standards, operating systems, traceability, layout and product flow also incorporates handling requirements of specified products which provides a bench mark for best practice within the storage and distribution industry. Malcolm's proactive approach facilitates continuous improvement in all its systems and processes.
The BRC accreditation gives independent confirmation to existing and potential customers of the standard of quality that is provided by Malcolm Logistics.
Following a thorough two day audit, the Newhouse depot joined two other Malcolm Logistics depots, Crick and Haydock, in achieving this accreditation.
The Auditor representing BRC praised the Newhouse depot as "being one of the best [for Storage and Distribution] he has attended for audit".
Building upon this additional accreditation, Malcolm Logistics is committed to providing a first class service to customers and will adopt the BRC accreditation as a standard across the business.